FREE Bonus
Thank you for being a customer.  We appreciate your business and your trust.
To get your FREE bonus audio course (a $19.95 value), simply enter your e-mail address and we'll send it to you right away.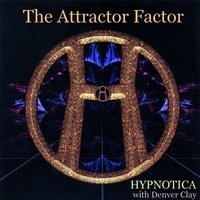 Have you noticed how some people radiate with calm self-assurance… how they project a presence that projects charisma?  Some people just seem to have a natural attractive quality and a strong presence about them.  That is personal magnetism.  This is what The Attractor Factor focuses on. Listen to this audio course and create your own individual magnetism for self-assurance, attraction and sex appeal.  As you listen on a regular basis, your newly discovered magnetism will develop and soon your charisma will become automatic and compelling.